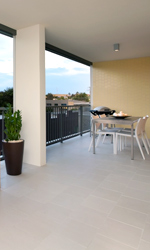 Why Choose SL8?

West End ... Just Left of Centre.
For residents of SL8's Skyhomes, Townhomes and Apartments, the West End lifestyle has much to discover.
Home to colourful night spots and cosy, intimate bars, Boundary Street could easily become your new favourite area to relax after dark. The Gallery of Modern Art is sure to present you with intriguing paintings, sculptures and quirky installations while traditionalists will appreciate the exhibitions at the Queensland Art Gallery. Also consider a wander around the Queensland Museum followed by an evening of theatre at the Queensland Performing Arts Complex.
Discover West End's lush, green open spaces. Much of this section of the Brisbane River is lined with leafy parks as well as bike and walking tracks. A relaxing walk in the park is literally just around the corner.
Contact Us To Find Out More